During these unprecedented times, Port Washington State Bank has decided to give a little extra help to some local charities in need. To decide on a charity, the bank asked its employees to nominate needs, and every week, one will be randomly chosen to receive $250.
President and COO James Schowalter thought of the idea as he sought to find ways to make employees feel appreciated: "One of the best feelings is to be able to give back to your community. Our employees know this first hand and dedicate time and talent to various community events. Sadly those aren't happening as frequently as we'd like, so this contest gives them a chance to feel empowered to help out."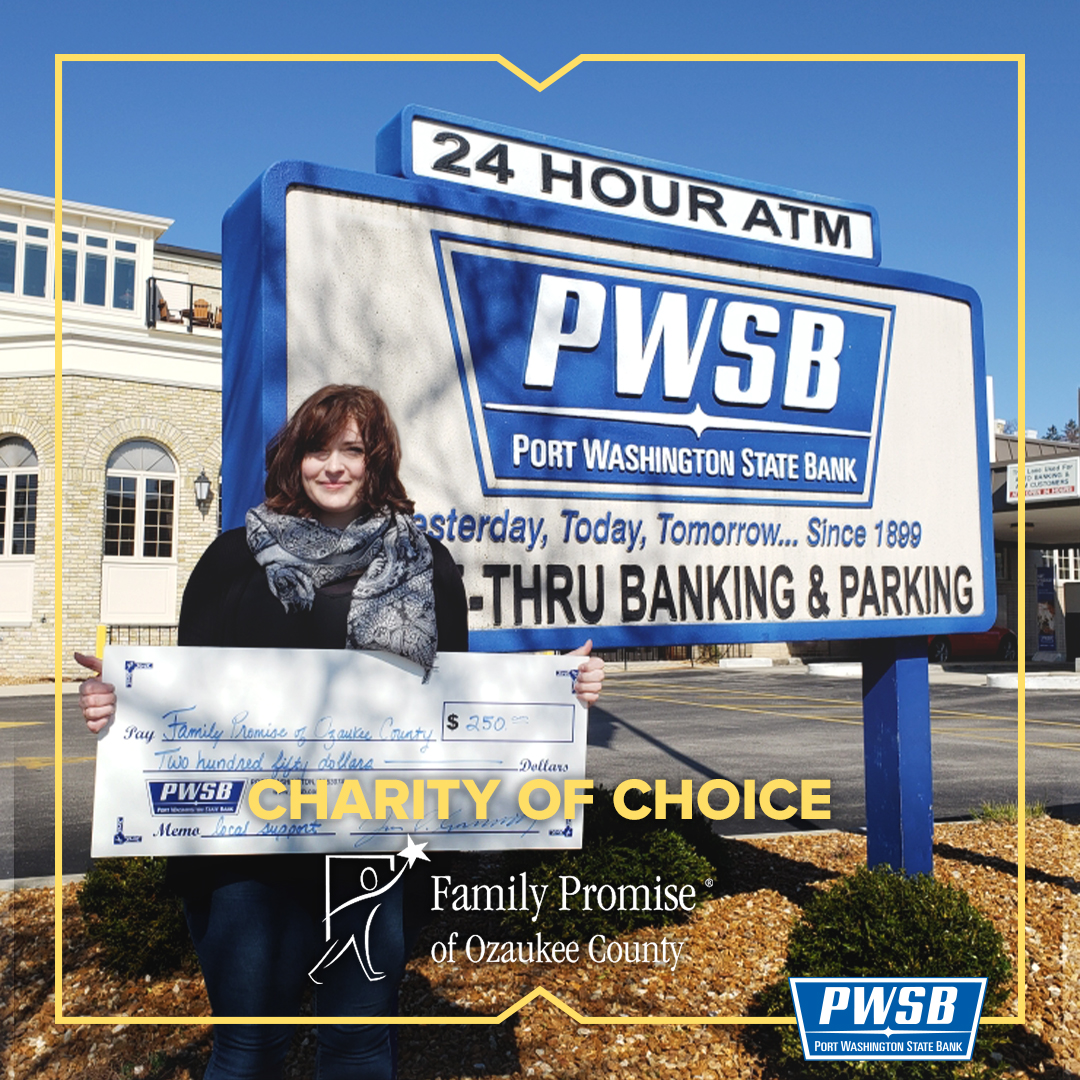 The winner of this week's $250 is Family Promise of Ozaukee County, nominated by Ashley Barber. This organization offers rent assistance and case management for households at risk of homelessness. It also partners with local churches to provide shelter to homeless families during the week. Ordinarily, families rotate living at different churches each week, but with this rotation suspended due to the Safer at Home Order issued by Governor Evers, Ashley knew they could use some extra funding. Currently those in need are being housed in a motel until the order is lifted. The mission of Family Promise is as follows: "Family Promise works to rebuild lives with compassion by providing resources and services to individuals and families at risk of homelessness in Ozaukee County." Learn more, and find out how to help by visiting their website at familypromiseoz.org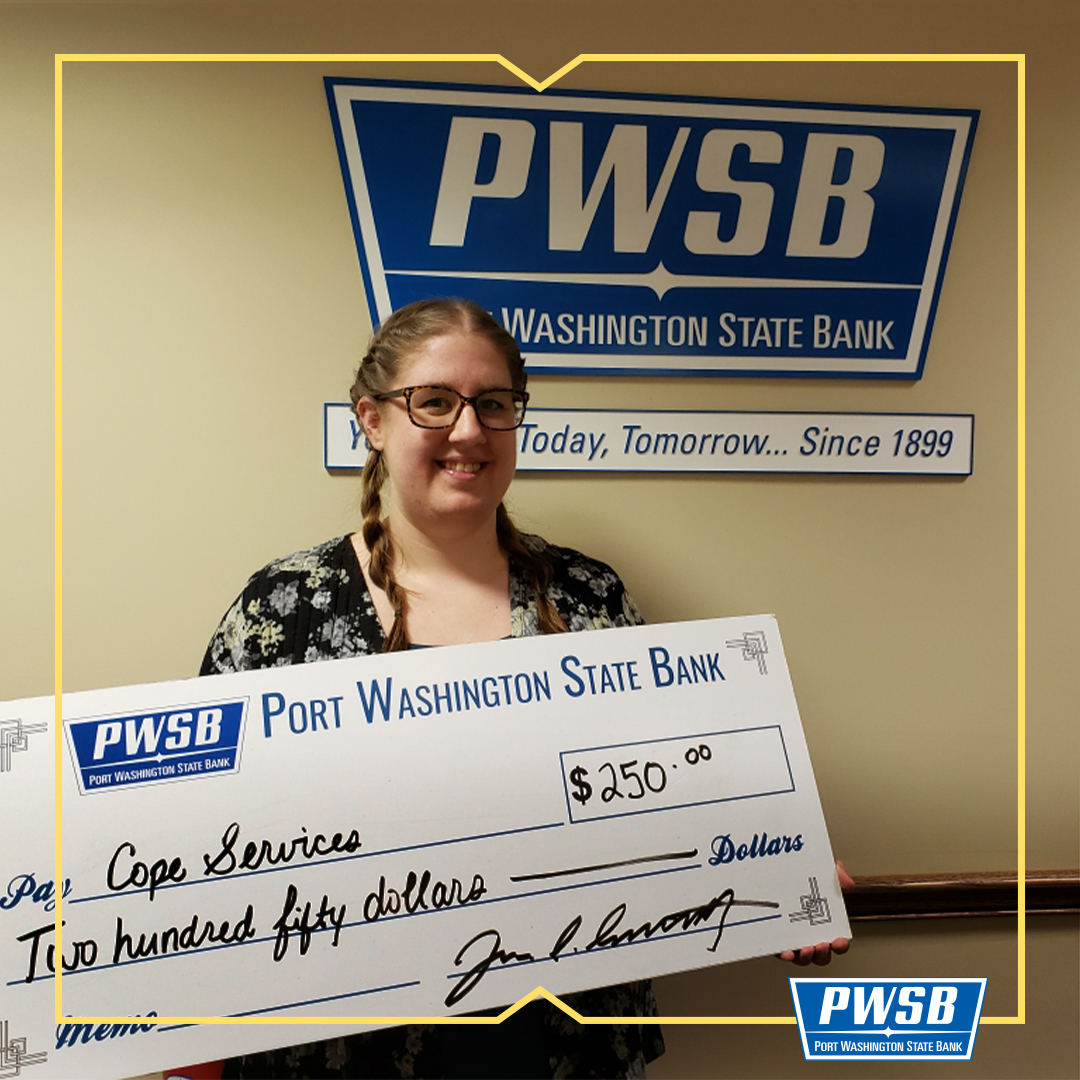 The second week's winner is COPE Services, nominated by Hayley Trier. COPE is a non-profit that depends on donations to fulfill its mission. COPE Hotline offers emotional support and crisis intervention to those suffering from mental health challenges, isolation, drug addiction or other stressful life situations. This is accomplished through their 24-Hour Hotline Program. COPE currently has 42 trained volunteers that are Hotline listeners. In light of COVID-19, COPE's office has closed, and a staff of 1 full-time and 3 part-time have taken over answering the COPE Hotline from their homes 12 hours a day. Staff feel committed to keep the phone lines open to those most vulnerable and lonely, particularly during these trying times. Callers' anxiety levels have never been higher, and the phone lines are busier than ever. The COPE Hotline provides callers with someone who will listen and help them get through the week, the day, the hour, and the moment. Calls are anonymous and confidential. Learn more by visiting copeservices.org.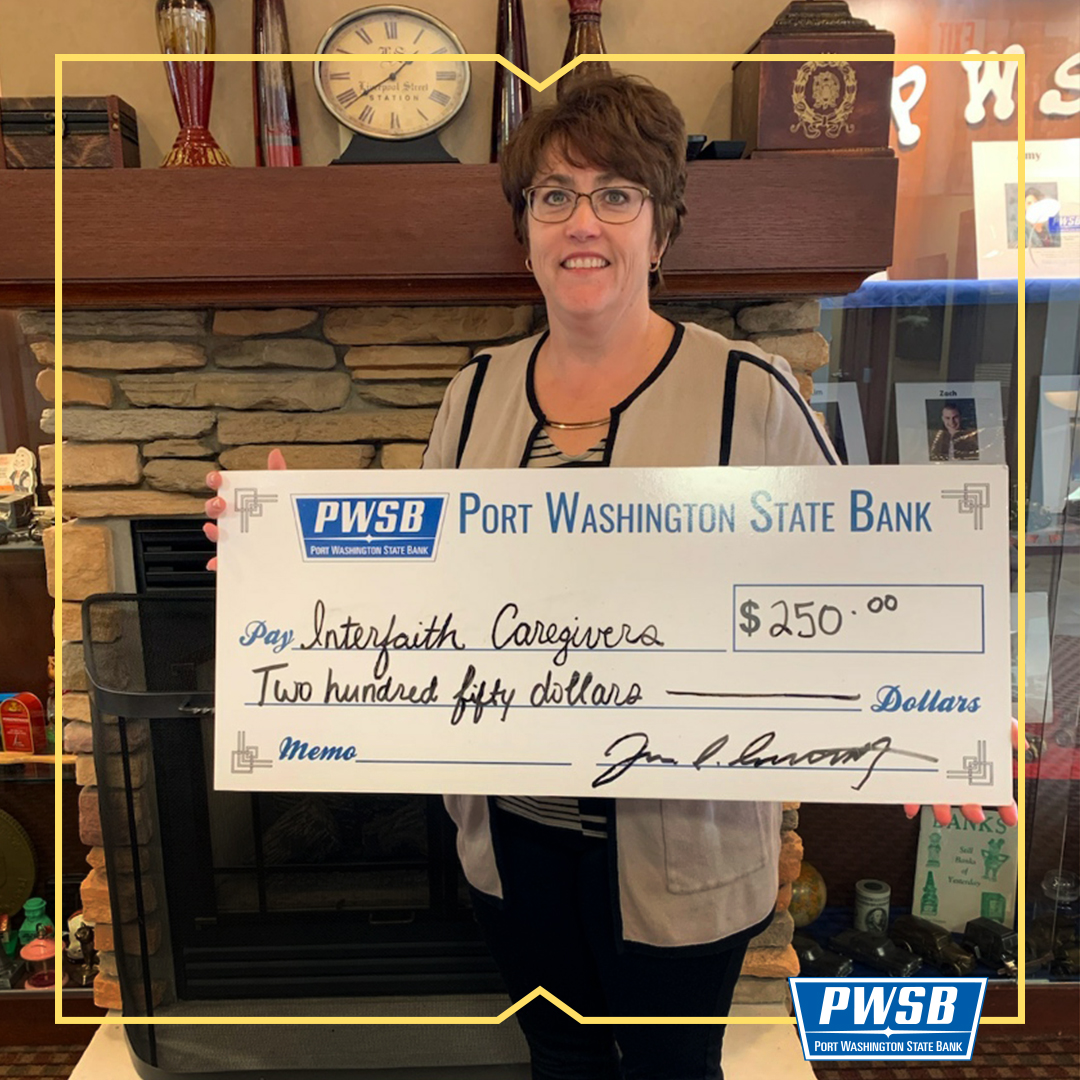 We're in week 3 of making a $250 donation to a local charity, and this week's charity is Interfaith Caregivers of Ozaukee County, nominated by Lois Roeske. Interfaith Caregivers is a nonprofit organization that provides support services to local seniors, including those with limited mobility. Their goal is to help clients maintain an independent lifestyle. Examples of their assistance include: transportation to medical and therapy appointments, grocery shopping and errand-running, friendly visits, reassuring phone calls, help with paperwork or bills, and respite care-enhanced friendly visits (non-medical services). Specifically during this time of "Safer at Home," the bank's donation will help Interfaith continue their outreach efforts for isolated, lonely seniors. To learn more, visit their website at www.interfaithozaukee.org.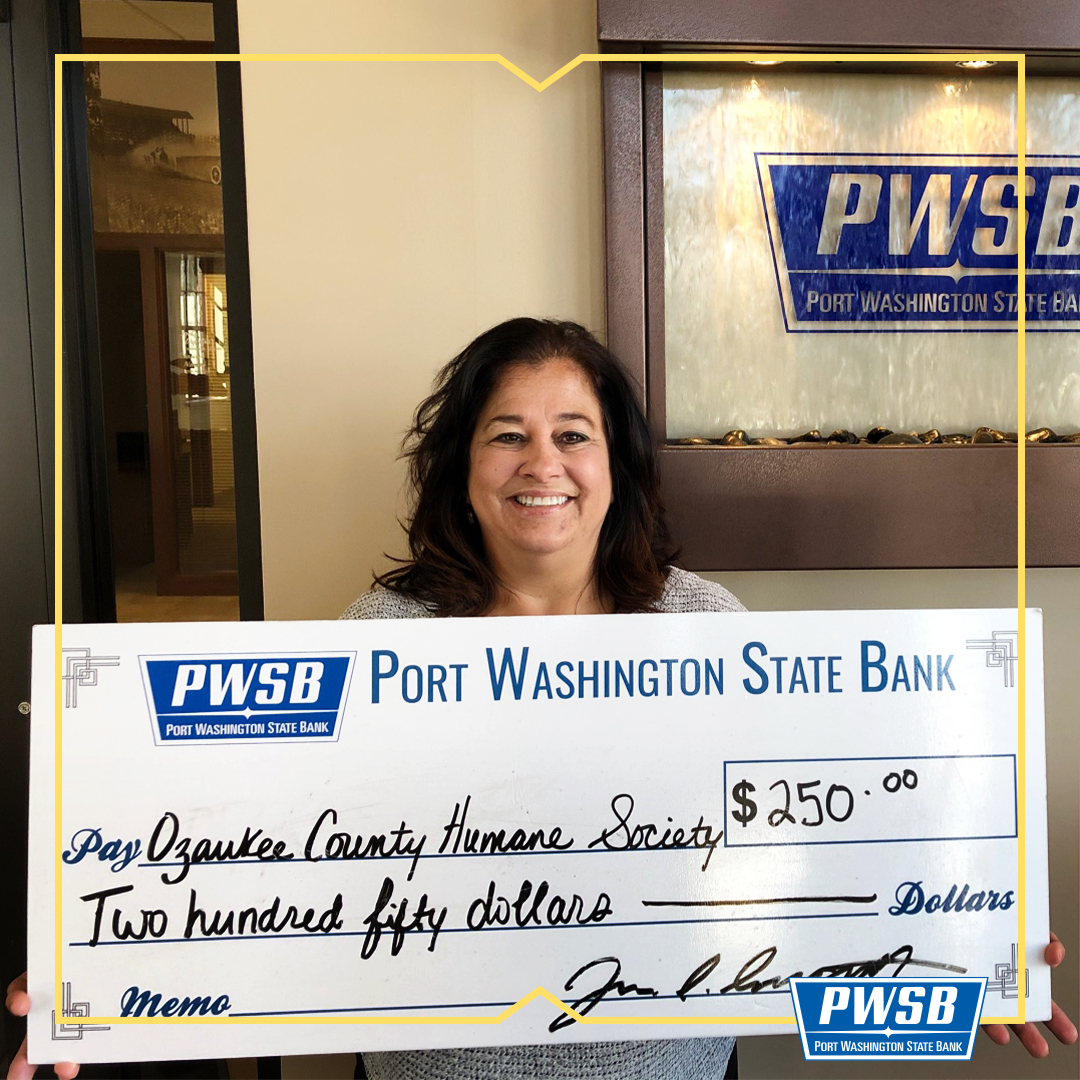 This week we conducted our final weekly drawing for donating $250 to a local charity. The winner was the Wisconsin Humane Society - Ozaukee Campus nominated by Melissa Short. The Wisconsin Humane Society is a nonprofit organization that has been saving the lives of animals for over 140 years. Their mission is to build a community where people value animals and treat them with respect and kindness. Services offered include a comprehensive adoption program that matches homeless animals with new families, affordable spay/neuter services, a pet food bank to assist families with pets through tough financial times, such as the present, as well as a variety of programs and training. Though adoptions are currently suspended at the Wisconsin Humane Society Ozaukee Campus due to COVID-19, there are still homeless animals at the shelter in need of care, and there are still families facing financial challenges that count on receiving food for their pets. The Ozaukee Campus has partnered with the Saukville Community Food Pantry to provide pet food donations to the general public in need in one central location during this unprecedented time. The bank's donation will be used to provide food, beds, medicine, and toys for play. If you're interested in learning more, please check out their website at wihumane.org.