Park Street Business Barns
A brand new solution for your growing hobby or business.
If your current footprint isn't meeting your needs, Park Street Business Barns can help provide that additional square footage you're looking for. Located just a few minutes from downtown Port Washington, these non-residential storage spaces are perfect for additional office space; or, to house your hobby, RV, car or boat collection. These condos are truly unique, for a number of reasons. To name a few, they feature:
Access to city sewer/water service
Floor drains
Your own Park Street address
The chance to customize the space to your liking
Port Washington State Bank is ready and willing to help you with your financing needs. To start the conversation, simply fill out the form below. To learn more about these unique business solutions, visit business-barns.com.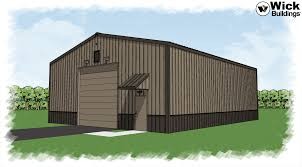 Experienced Lenders
Meet Our Business Lending Team
New to PWSB?
Learn more about Port Washington State Bank
Loans for Park Street Business Barn
Contact us for Business Barn Financing
Contact us to help with a loan for your Park Street Business Barn.