Learn 5 Tips to Keep You Safe at the Gas Station
Introduction
Many of our customers fuel up 3 or 4 times each month, making gas stations a very popular place to use your debit card. Before you insert your debit card at the gas pump next time you visit the gas station, consider the following best practices to help safeguard against fraud:
5 Tips to Avoid Fraud at Gas Stations:
Be sure to take a good look at the throat of the card reader to ensure that it hasn't been tampered with or modified in any way. Next check the keypad. Scammers are sneaky when it comes to over-laying a new keypad. Note whether the keypad matches the rest of the machine or whether the keys look bigger. Compare to other nearby pumps, and check for cameras pointed at the pump or PIN pad that should be avoided. To see some pictures of tampered pump stations, visit the FTC's article on skimming.
Pay careful attention to whether something feels funny to your fingers when you start to type your PIN. Trust your gut instincts, and stop using a machine that doesn't feel right for whatever reason.
Use good judgment when selecting a gas pump. Ideally, choose one close to the building and well-visible by employees inside. Such pumps are less likely to be tampered by thieves.
PWSB now has text fraud alerts tied to debit cards, so be sure to read texts from the bank that may alert you to fraudulent activity on your card. A simple "yes" or "no" reply can let us know whether the transaction is valid.
One of the newest and best ways to protect yourself is using your digital wallet; namely, Apple Pay ®, Google Pay™ or Samsung Pay®. With this method, your debit or credit card never goes into a card reader, and your card number is never exposed. Instead, you simply swipe your phone wherever you see the following symbol.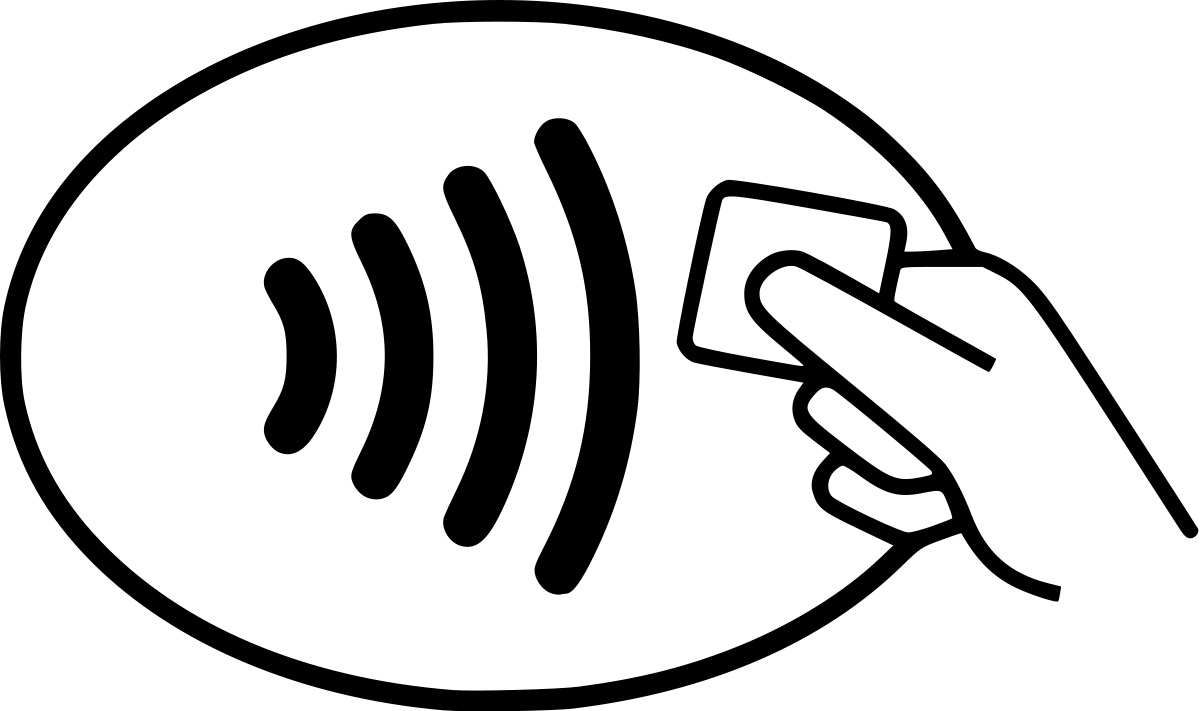 Compromised Debit Card
Any time you think your debit card may have been compromised, don't forget that you can always "lock" your card from within your PWSB mobile app. To do that, log into your PWSB mobile app, tap the "more" button, then "Manage My Cards." Scroll to the debit card image that you believe has been compromised, and then tap the "block card" toggle switch. Follow the same steps to turn your card "on" again once you feel it's safe to do so.
Apple Pay is a trademark of Apple, Inc., registered in the U.S. and other countries. Google Pay is a trademark of Google LLC. Samsung Pay is a registered trademark of Samsung Electronics Co., Ltd.